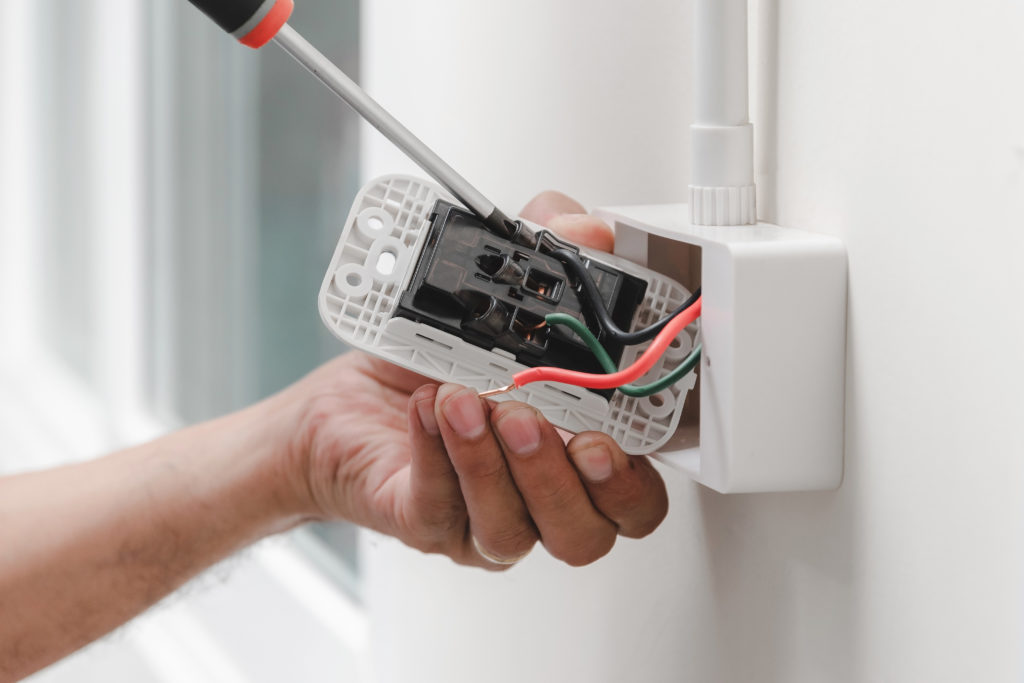 Wiring & Electrical Devices
Omega Watt Electric are the electrical wiring experts of Clearwater and Tampa Bay. Our team specializes in several electrical wiring services that your home will need at some point. We are your local electrician you can depend on when you need your home rewired for a renovation. Omega Watt Electric is here for you when your outlets need repairs and or replacing, or when you need to remove outdated, hazardous wiring systems and replace them with a safer alternative.
Your family's safety is our top priority. So you can rest assured we will be thorough and precise, and we will take the hassle out of electrical wiring.
When you need wiring services, you need an electrical service company you can trust. Omega Watt Electric is that company.
If you're in need of electrical wiring services in Clearwater, Florida, electrical wiring services in St. Petersburg, Florida, or electrical wiring services in Palm Harbor, Florida (or any of the surrounding cities in the Tampa Bay area), give us a call at (727) 798-7088 or schedule this service now by clicking the button below!