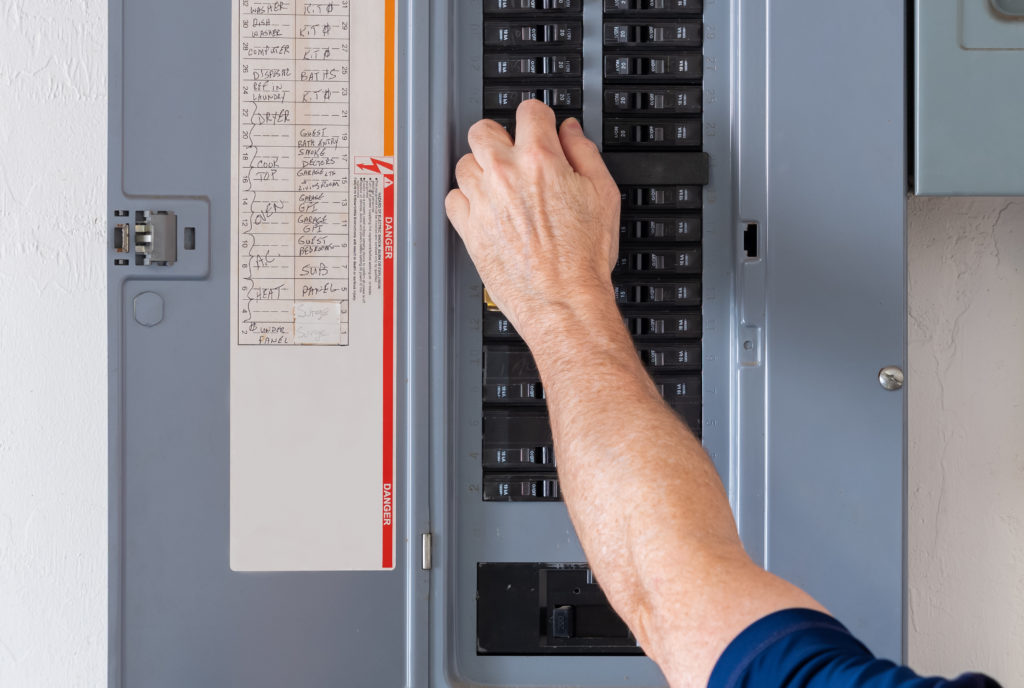 Breaker Panel Replacement & Upgrade
The breaker panel is the heart of your electrical system. The wires that connect to it are like the veins that flow energized to feed your homes receptacles, lights, and appliances. These are called circuits. If your panel is in hazardous condition it can affect these circuits.
Omega Watt Electric can help you keep your breaker panel running smoothly. We can replace old hazardous systems before they become a safety concern. Let us help you keep your electrical system up to date. Need more juice? Our experts are trained to assist you in replacing and or upgrading your system to ensure your homes electrical function remains in tact and safe.
If you're in need of breaker panel replacement/upgrade in Clearwater, Florida, breaker panel replacement/upgrade in St. Petersburg, Florida, or breaker panel replacement/upgrade in Palm Harbor, Florida (or any of the surrounding cities in Pinellas, Hillsborough or Pasco County), give us a call at (727) 798-7088 or schedule this service now by clicking the button below!