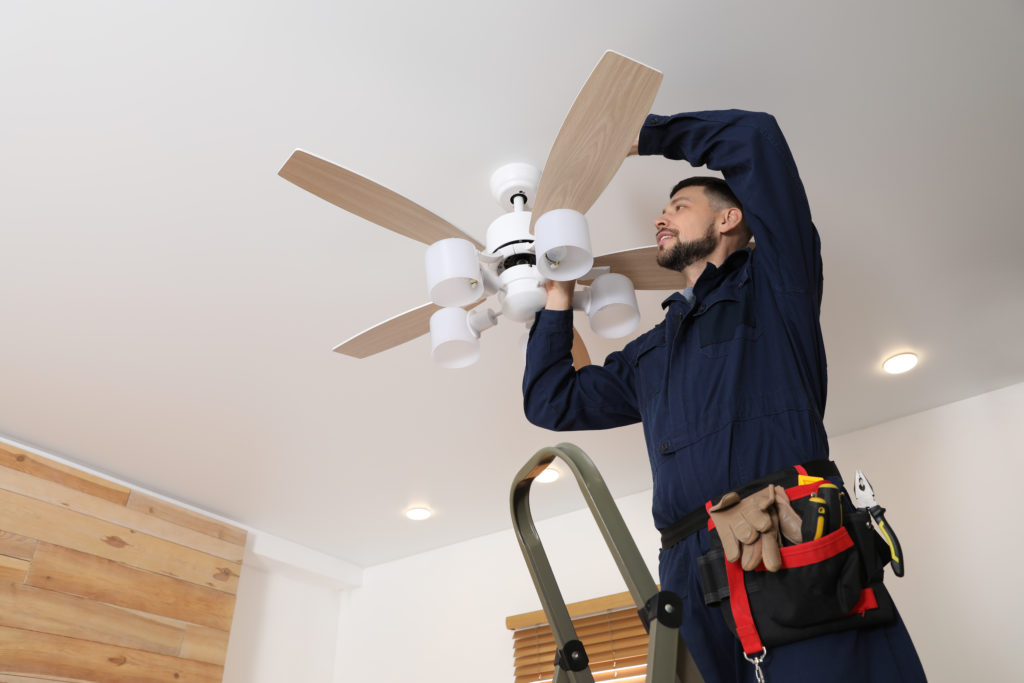 Ceiling Fan Installation
Ceiling fan installation is another service we provide here at Omega Watt Electric.
Here in Clearwater, and all around Tampa Bay we live in a very warm weathered state. So if you and your family need a ceiling fan installed, look no further than your experts at Omega Watt Electric. We will professionally and efficiently install your ceiling fan in no time at all. Why wait? if you're in need don't delay reach out today!
If you're in need of ceiling fan installation in Clearwater, Florida, ceiling fan installation in St. Petersburg, Florida, or ceiling fan installation in Palm Harbor, Florida (or any of the surrounding cities in the Tampa Bay area), give us a call at (727) 798-7088 or schedule this service now by clicking the button below!