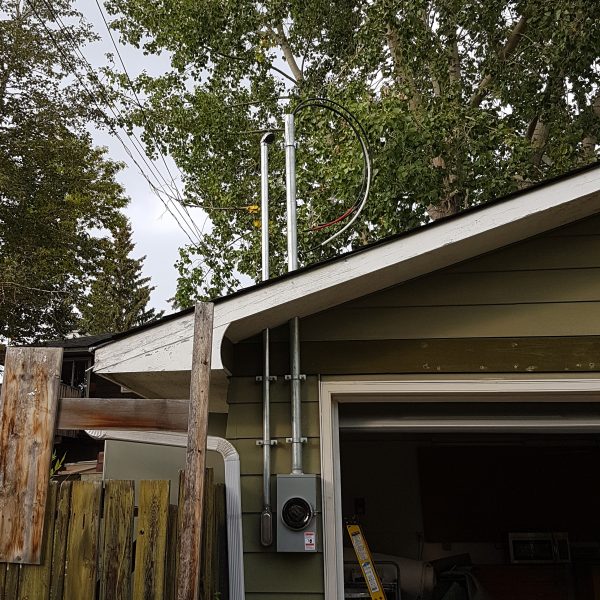 Electrical Service Replacement & Upgrade
What is an electrical service upgrade?
What does electrical service upgrade mean? Electrical service upgrade means allowing more electrical power to come to your house by replacing the outdated electrical equipment. Many older homes were built with 100/125 amp services which were sufficient at the time to support the homes electrical needs. This is no longer deemed sufficient for todays electronics and other electrical needs such as pools, hot tubs, car chargers, additions etc.
What does it take to upgrade to 150 to 200 amp service?
What is involved in upgrading to a 150- 200-amp service? A licensed electrical contractor such as Omega Watt Electric can obtain the proper permits to upgrade your service. We will handle the disconnection of power to replace the meter base and install the 150-200-amp service wire, main disconnect, and 200-amp electrical service panel depending on the specific application. We will then organize reconnection of your service back to the utility.
Omega Watt Electric can help you by either replacing your current electrical service or upgrading you entirely to a more powerful, more efficient system. We do it all!
If you're in need of electrical service replacement or upgrade in Clearwater, Florida, electrical service replacement or upgrade in St. Petersburg, Florida, or electrical service replacement or upgrade in Palm Harbor, Florida (or any of the surrounding cities in the Tampa Bay area), give us a call at (727) 798-7088 or schedule this service now by clicking the button below!